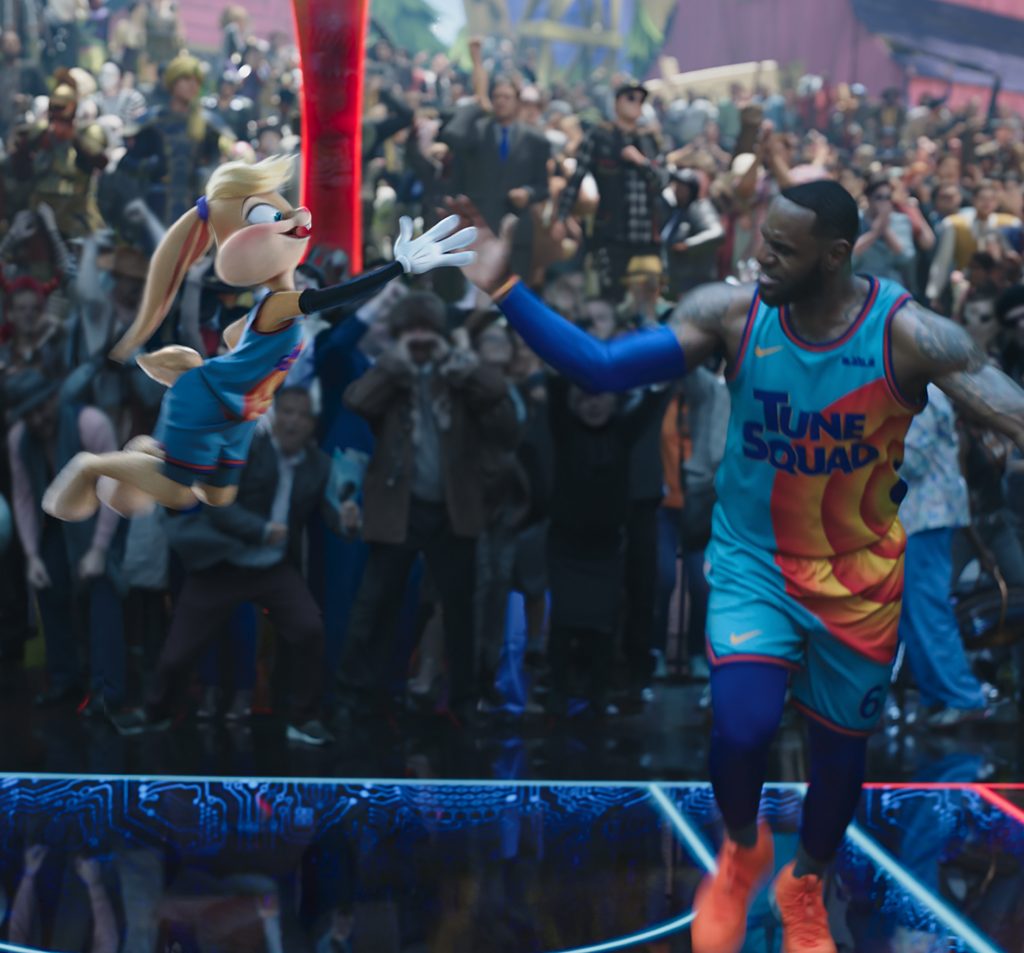 Basketball champion LeBron James goes on an epic adventure alongside the Looney Tunes with the animated/live-action event "Space Jam: A New Legacy," from director Malcolm D. Lee. Space Jam is a manic mash-up of two worlds revealing just how far some parents will go to connect with their kids.
"Space Jam: A New Legacy" feels more like a theme park attraction than an actual film, but as far as theme park attractions go it was definitely entertaining. By that I mean the traditional elements of a film, those being character and plot, are entirely secondary the showcase as many Loony Tunes characters and Warner Brothers intellectual property as humanly possible. Due to this, the first act is genuinely unbearable, it feels like the film is running through the motions. The first act does not operate to tell a story – but set up an excuse to have a 'space jam'.
I can commend the film-makers for not simply remaking the original 90's film, however, the added features only become interesting after the first act.
As soon as you make your way through the establishing twenty minutes, "A New Legacy" becomes a joy to behold, in what is an undeniably cinematic extravaganza. The imagery immerses viewers in a visual experience, similar to that of 2018's "Ready Player One"; where entertainment derives from the familiarity of various Warner Brother's and Universal properties. The execution of recreating these various films and television shows was genuinely impressive, with some cameos (which I won't spoil) making my jaw drop. On that note, the entire film is animated amazingly. The employment of both 3D and 2D animation presents a nuanced version of the movie's predecessor.
Additionally, it's honestly refreshing to see 2D animation in film again – much of an ode to 90's nostalgia. In reality, "Space Jam: A New Legacy" does not do anything ground-breaking but I'd be lying if I said it didn't have some grin-inducing moments.
Space Jam: A New Legacy is in cinemas July 15.
Latest posts by Ethan Lewin
(see all)