When she was only 18 years old AYLA made her debut on Australian radio with the single 'Wish I Was' in early 2014. The single garnered attention around Europe resulting in several remix versions of the song, and it also made it to number 15 on triple J's most played list to end a successful year. Since then she has released her EP 'When The World Ends', toured Australia twice and has performed at some of the biggest music festivals in the country such as Woodford Folk Festival and Big Pineapple Music Festival.

Now at 21 years old the Brisbane based singer/songwriter has industry experience and been co-writing her forthcoming EP with Birds of Tokyo musical talent Glenn Sarangapany due for release late 2017. 'Shallow End' is the first track to come from AYLA's new EP, and with it, she has announced a four leg East Coast tour of Australia. We caught up for a chat with AYLA about the new single, tour announcement and EP to follow later in the year.

Your music is a smooth blend of folky pop sounds and you came into the industry so young; how did your first ever single 'Wish I Was' come to life when you started out at only eighteen years old?
Thank you! When I was eight, a friend of mine was taking singing lessons and I went along with her sometimes. Eventually, I started taking them myself and that's when I started writing (finished) songs. From then I started writing frequently, before beginning to busking at around 12 leading me to perform more and more from then. I was in a covers duo for a little while when I was 15/16, but original music was always my passion. I ended up working with a producer from the Sunshine Coast (where I'm from), called Elliot Heinrich, on that first single 'Wish I Was'. Elliot transformed the song from its humble acoustic beginning into what it is, and it was such an awesome experience to see how a song can grow like that. After we recorded it, I put the track on triple j's Unearthed website and was lucky enough to have it heard and picked up from there. Everything started there and has been amazing ever since, so I'm so grateful to triple j and the platform they have in Unearthed.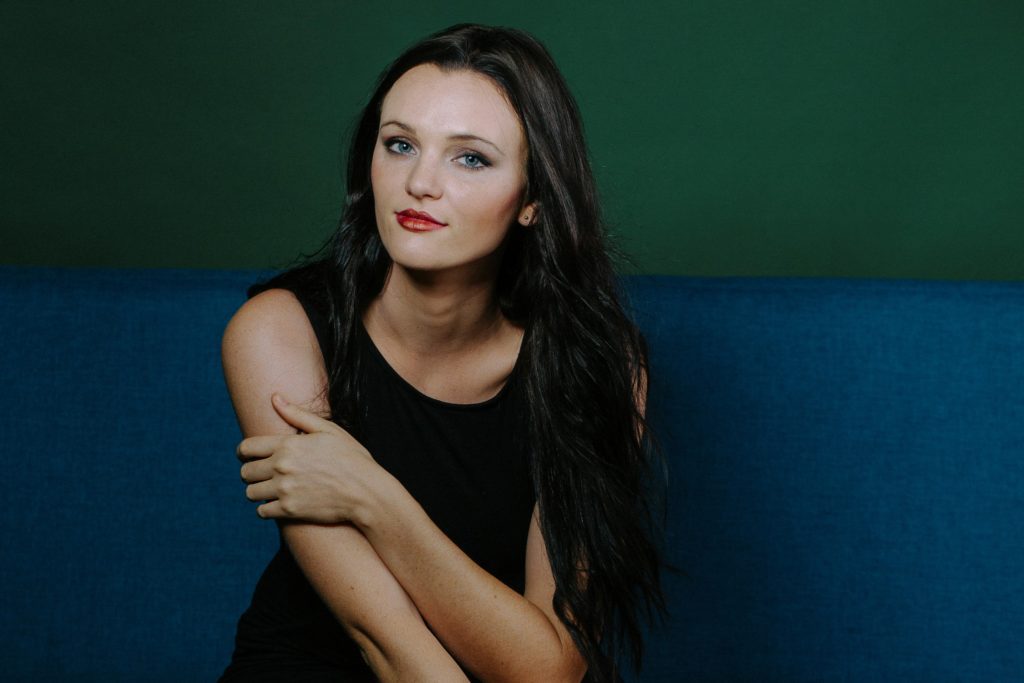 What has it been like being thrust into the music industry touring the country and playing massive Aussie music festivals being just eighteen when you started out?
When I started out I didn't have management for about a year, so that was a really steep learning curve! When the song was picked up by triple j, I booked myself a tour, found myself a band and headed off! I had pretty well no experience in the industry at that point and had to email a lot of people before I finally convinced places to have me and locked in some shows. We had lots of early flights, stayed in lots of budget hotels, and, to be honest, played some pretty interesting shows! We also met great people, played some amazing festivals and some great shows.

Did you finish school or continue any studies outside of the crazy music and touring life?
I graduated from a really small school (10 in our grade 12) in 2011. It was on the edge of town, so not too far away from the farm where I grew up. Then I took a gap year, where I played a lot of shows locally, and also lived in Sydney for a few months playing shows down there. In 2013 I studied a year long Dual Diploma of Music and Music Business on the Sunshine Coast, and I'm hoping to graduate with a Bachelor of Music at QUT in Brisbane at the end of this year (hoping… haha). I've found it hard to find the balance between pursuing my own music while also following a course structure and trying to learn music that way, but I've found benefits in both.

It is great that you are releasing new music this year! What have been some of the standout moments since you released that first single to where you are now with the release of 'Shallow End'?
Thanks! I'm looking forward to putting out a new EP soon. I've ticked off some goals since releasing the first single. It's been great to start really building up a team in the Industry (with management, booking and label etc.) – it definitely feels a lot more professional and 'real' now than when I was emailing out a bunch of venues trying to book that first tour. In those past four years (can't believe it's been four years…) since the release of my first single, Wish I Was, I've had some amazing opportunities; getting to support some of the artists that inspire me like Kate Miller Heidke and Katie Noonan; playing some amazing festivals locally and Nationally – I played with my band at FOTSUN last year, which we all really enjoyed – and, for me, one of the biggest stand-outs – and most amazing things about music – is seeing how people connect. I've had people let me know that they relate to a song of mine, or even that it has helped them in some way, and I think that's the purpose of music – to connect people and maybe to help them understand their own feelings better or know that they're not alone – so that's pretty darn incredible.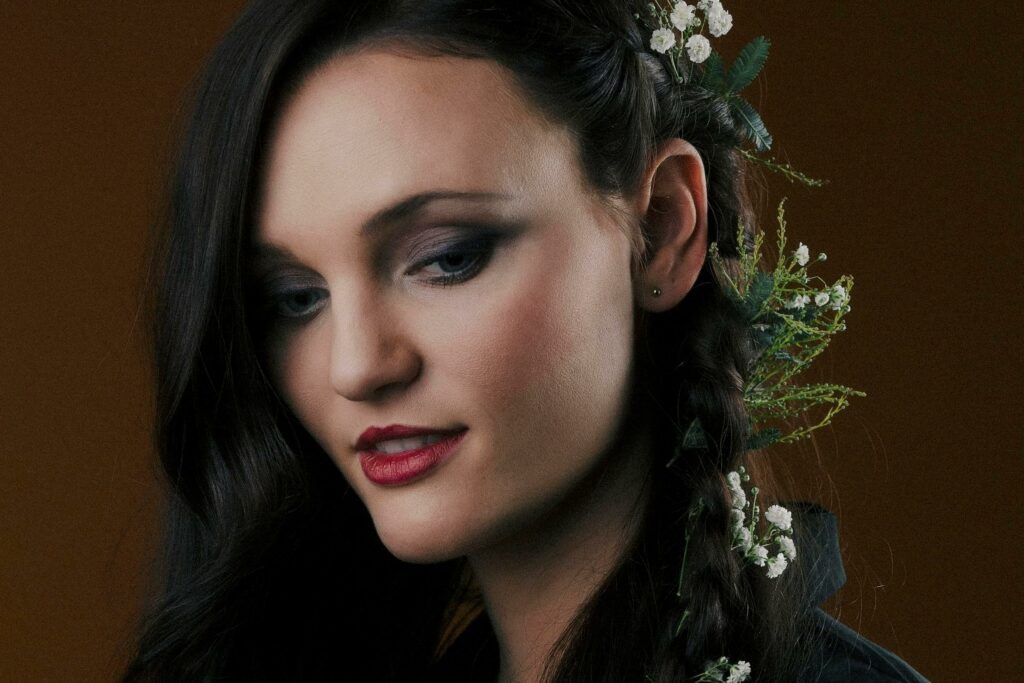 How would you describe the new single, what is it about and what was the song writing process?
The new single 'Shallow End' was written from the perspective of finding it hard to break out of your shell, or comfort zone, and how that can translate into shallow conversation where not much is actually said. It's also been really relevant to me lately the importance of communication and how easily words can be taken the wrong way – especially now that a lot of conversation is online. Some songs take longer to write than others, but this one formed fairly quickly, in an afternoon when I was sitting in the upstairs bedroom, I finished the song – except the bridge which was written later during the recording. The process of recording took a lot longer though! Almost a year.

How do you feel you have changed as an artist over the last three years, and how has it shaped the EP expected for release later this year?
Over the past few years I feel like I've learnt a lot, not just about the industry, but also about production and what goes into making a song into a more 'final product' ready to be played on radio or performed live (rather than the acoustic songs I had written up until then). When the first EP was being recorded, I definitely wasn't ready to be as involved as with this new EP. I didn't know what I wanted the music to sound like back then, but I feel like I've got a better idea now. I really enjoyed the creative process of this last EP. Every track except one was produced with Sam Cromack in his home studio. I think he's one of the best 'Creative Minds' around and it was amazing getting his perspective on the songs. Again, we started with the stripped back acoustic demos I had, and built the songs together from there. It was a lot of fun to be there for the process and to input some of my own ideas.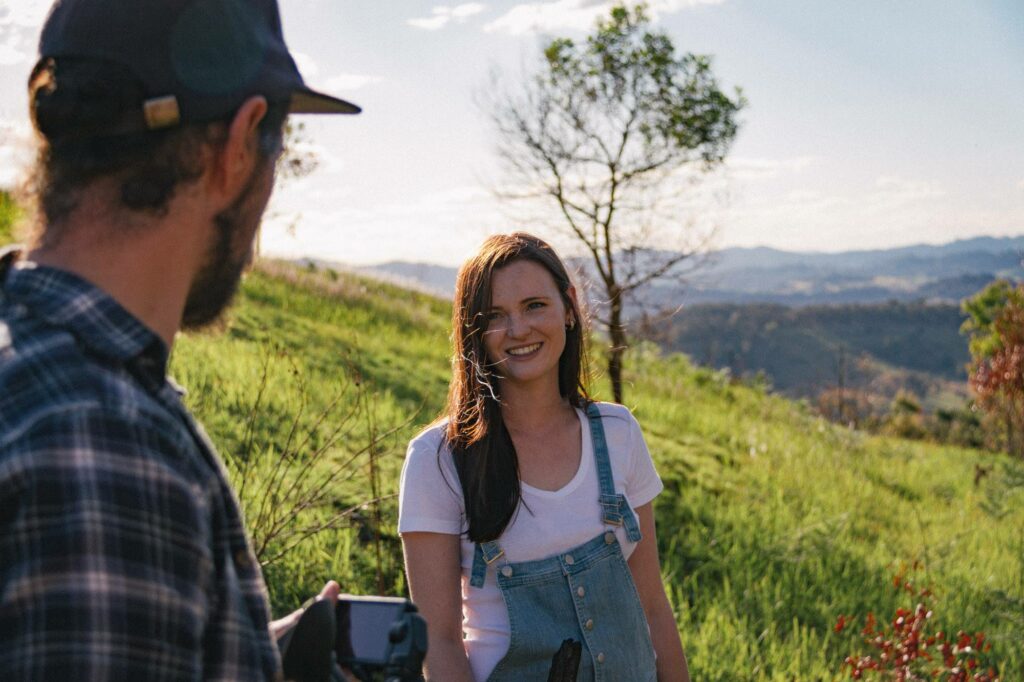 What kind of sound can we expect from the other tracks on the record?
This single, Shallow End, began in Sydney at the beginning of last year with a producer called Nathan Sheehy and Glenn Sarangapanny who was a co-writer on the song. I really loved the sound of the track, but it was feeling a little bit too big and like it wasn't quite sitting right. So we let it sit for a little while, and at the end of last year, I started to work with Sam on some other tracks I had. I really loved the sound Sam and I were getting with the other songs, and so we decided to bring Shallow End to hum to tweak it to fit more consistently with the other tracks that were now ready for the EP. We only did change the mix slightly, by adding some guitar tracks and taking out a few little elements that were already there, but I'm extremely happy with the way it shaped up. So, I guess, the other tracks have similar elements and feel, but Shallow End had different beginnings and definitely has a lot of flavour and size from Glenn's input – which I love.

I have read that you worked with music industry professionals Glenn Sarangapany (Birds of Tokyo), producer Sam Cromack (Ball Park Music) and mixer Ian Pritchett (Boo Seeka, Kim Churchill, Angus & Julia Stone). What has that been like, and what are some of the highlights you have taken from those experiences?
I'm incredibly lucky to have been able to work with each of the incredible people that had input on the track. I learned a lot through the process from working with each of them, and they're also all just legends – the most lovely and humble guys. While we were recording at a Sydney studio called Jungle, Glenn and I stopped for a quick hit on a ping-pong table they had in the studio – and that was a lot of fun! Sam's home studio is in a very cute little Brisbane house with a spinning mechanical doorbell. A couple of times there were magpies on the porch that started to venture inside, and when my band came over to do some tracking, he told them they were his guard-birds. Being able to get input from each of the incredible people who worked on the track was amazing. From the beginning of the recording process where Glenn started shaping the song and giving it the amazing power that he did, then having Sam's input to modify just a few elements that made it feel more authentic to my style (as well as the other tracks on the EP), then getting Ian's incredible mixing skills to top it off!
Latest posts by Brianna Denmeade
(see all)