Meat is to man what chocolate is to woman and fancy it ain't. Dude Food is merely reflective for whom it was created by and for: dishes that are simple, substantial, practical and low maintenance. As the antithesis to Maccas, Dude Food is dirty dining; junk food classics and street food done very well with a nerd-like attention to authenticity. 

Dishes range from fast food to anything deep-fried, barbecued and/or smoked, with a distinct no show of vegetables and dessert that comes in a tub; where it's perfectly acceptable to be drinking – or drunk even – while eating. Each dish has been subjected to a long and rigorous process of flavour analysis, resulting in an abundant masculine contour of flavours. Dude Food specialises in Meat, Ribs, Burgers, Hot Dogs and Fried Chicken. 

And the spots to relish the consumption and enjoyment of such foods are presented in the upmarket equivalent to the man-cave: a repository of craft beers and dark spirits presented in exceedingly comfortable surroundings requiring low maintenance, accepting of suits or polo shirts, replete with a profusion of man toys – from sports broadcasted on TV to pinball machines, air hockey or pool tables and just general people watching. We've tracked down Our Top Dude Food Hangouts around Brisbane and the Gold Coast. It's official: leave the foams, garnishes, smears, starchy white tablecloths, tuxedos and fine dining airs at home.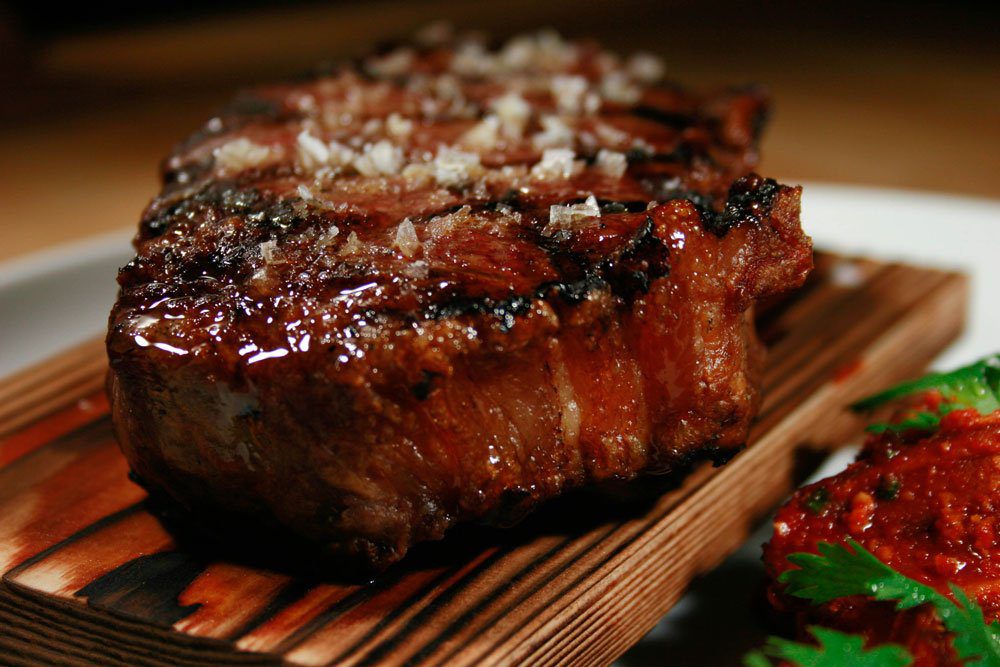 MEAT
Beef up with the worst vegetarian spots in town.

Navala Churrascaria, Brisbane City 
Meat served from swords and sliced onto your plate is the ultimate in BBQ awesomes. Cue meat sweats, now.

Friday's Riverside, Brisbane City 
With a kitchen dedicated to chargrills and street food, Friday's beer garden remains as one of the top spots to down a few and chill out overlooking the riverside with the best in live music.

PJ Steaks, Fortitude Valley & West End
The evolved more upmarket version of the steak sanga, everything is right about grilled steak and cheese served on a soft bun.

Ribs & Burgers, Fortitude Valley 
Ribs & Burgers unites the art of the traditional Australian butcher to bistro dining for the ultimate in gourmet ribs and burgers. 

Bavarian Bier Café, Brisbane City & Broadbeach 
Sausage, pork knuckle, sauerkraut steaks and freshly baked pretzels with steins of the finest German brews present the ultimate Australian-Bavarian experience. Lovely mädchen and frauleins complete the atmosphere too.

Hurricane's Grill, Surfers ParadiseOverlooking The Esplanade and iconic Gold Coast beaches, it's all about the flame grill, ribs and steaks.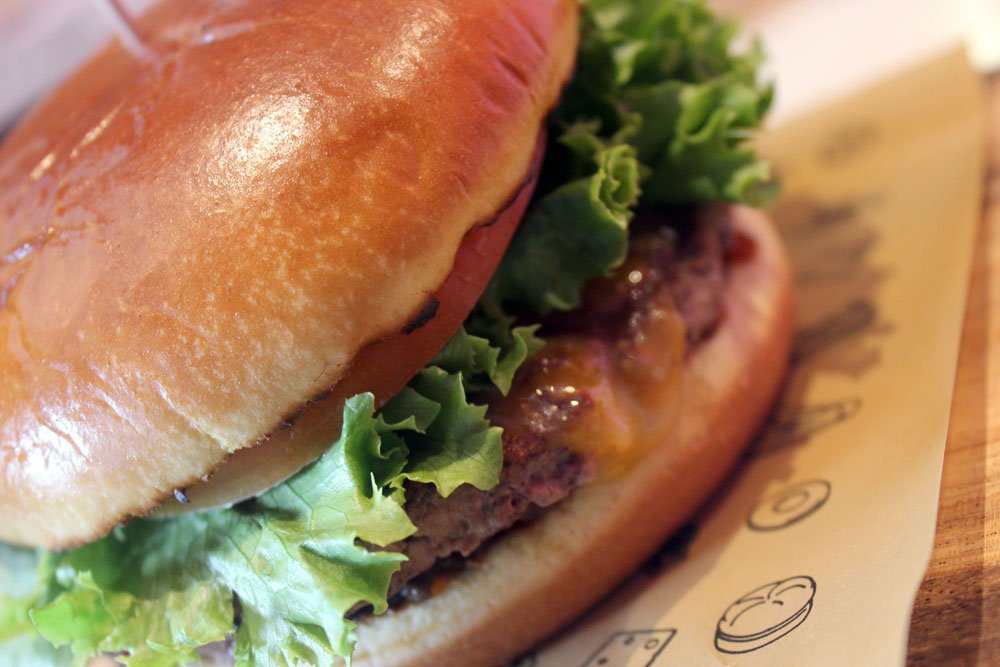 BURGERS
When a bun, meat patty and salad can appeal to the corporate critic or the tradie's tastes.

Red Hook, Brisbane City
Tucked down Gresham Lane conveniently next to The Gresham, this New York-inspired street food joint reins supreme with classic burgers and beers. Props to those who know the secret menu.

Chur Burger, Brisbane City & Fortitude Valley 
A laidback burger and beer bar keeping taste buds primed with signature meat patty, buns, special sauce and salad. Their pork belly burger is iconic.

Ben's Burgers, Fortitude Valley
Classic burgers served in all its perfection with pickles and salad, chips and a pale ale. This is a burger. 

Hoo Ha Bar, South Brisbane 
A bar first with a menu crafted to match the beers and spirits, the burgers are the bomb in this spot.

Carolina Kitchen, Coorparoo 
A Dude Food destination for burgers and their New York fries, their hot dogs, buffalo wings and Hoagies are gems for the taste buds too.

Longboards Laidback Eatery & Bar, Surfers Paradise 
The name says it all, including a dedicated Dude Food menu, though the focus on burgers – particularly the Phat Bastard Burger – elevates this eatery to beyond awesome.

Ze Pickle, Burleigh Heads 
When boys wanted to drink beer, eat great food and listen to tip top beats, Ze Pickle was born. The attention to flavours with this burger spot is quite unbelievable and definitively, a South East Queensland Burger destination.

HOT DOGS
An Australian cult classic of snag, sauce and bread, the gourmet hot dog served up in a soft long roll slathered in mustard, sauerkraut, pickles, relish, mayo and BBQ sauce reigns supreme.

Brat Haus Restaurant & Bier Garden 
A small deutsche bier hall with a bier garden from the heart of the Valley, bratwurst sizzles before the eyes alongside authentic German biers. The rather long kransky encased in the delicate long roll is best enjoyed while facing a wall – especially at 1am on a Sunday morning.

G-Doggz, Fortitude Valley
This dedicated hot dog spot explores every sausage in the rainbow, serving up beers with the best in hot dog creations.

Tipplers Tap, Newstead
Local craft beer, a great ambiance and all beef dog served with onion, gherkin relish, mustard, tomato and pickle is what hot dog dreams are made of. Make sure to check their fried chicken.

The Manhattan Line, South Bank 
An ideal Dude Food Hangout, whisky, beer and street food is their mantra with a studious dedication to the hot dog. Their classic fried chicken is a particular must as well.

Brooklyn Depot, Surfers Paradise
While handcrafted burgers are a specialty, their range of hot dawgs and the great atmosphere is an ideal Dude Food location.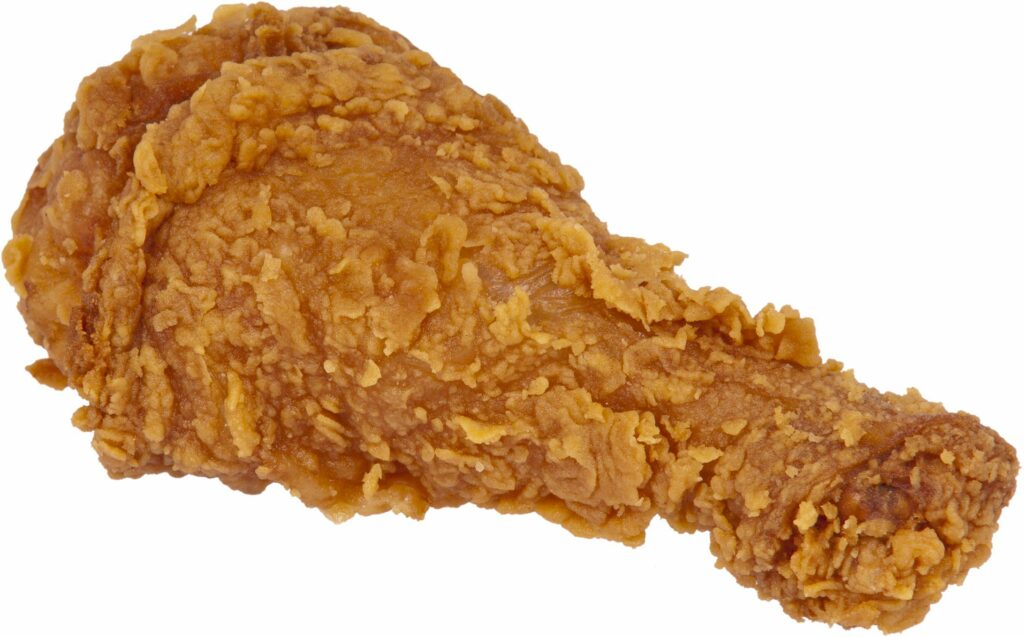 FRIED CHICKEN
Chicken covered in batter and fried in lard until crispy and crunchy. Eaten with sleeves up, and fingers out. It doesn't get more soul food.

South Side Diner, South Bank 
A tribute to the south, their crispy fried duck or southern spiced baby chicken were born to be gobbled up.

Shady Palms Café & Bar, Stones Corner 
Inspired by the food trucks of California, the street moles of Mexico and flavours of South America and lashings of cider, their crispy chicken is just wow.


JUST COS
It's the menu, it's the beer, it's the vibe, it's the dedicated man-cave. It excels in being the ultimate Dude Food Hangout.

The Flying Cock, Fortitude Valley
Dad jokes are all the rage at this Valley gastropub, where the ultimate in free range pub grub, counter meals and beers in coolly dim surroundings means bro-dates are on.

Sabotage Social, Fortitude Valley 
As the epitome of artistic rebellion and a nod to keeping Brisbane real, Sabotage Social presents brawn, hard liquor and no-nonsense with a bibliotheca of stiff booze filled to the brim. Toss down boilermakers, stiff whiskies or craft beers with platters served up on skateboard decks.

Greaser, Fortitude Valley
Slugs of whiskey cuts through the grease of fried chicken, crinkle cut chips, cheeseburgers and hotdogs. Pop the collar and slink around in denims, soaking in this uniquely dank atmosphere of rhythm'n'blues, to rock it, roll it, all night long. Because everything old is cool again.

Woolly Mammoth Alehouse, Fortitude Valley 
As a quirky pub for the discerning beer lover with a compact menu devoted to dudes and their tastes, The Wammoth also hosts 2-4-1 Tuesdays Mate Dates and Wingman Wednesday for true bromancing. Add a feature-picture window for people watching and a side of live music for ultimate leisure.

Kerbside, Fortitude Valley
This laneway bar takes street-cool to a whole new level, distinguished by an extensive craft beer range and easy menu, embellished by their fresh air, graffitied walls, a top selection of top shelf spirits and a refreshing playlist. 

Yardbird Alehouse, Fortitude Valley & Paddington 
A craft beer bar and American-styled kitchen, their chicken wings – particularly the Death Sentence Wings – are the heroes beside the chilli cheese fries, pizzas and burgers, all best enjoyed with gusto matched to any of their bottled beers.

The Alliance Hotel, Spring Hill
An upmarket bistro menu driven by carnivores and meat lovers, this classic hotel has undergone a facelift that oozes comfort and nonchalance. 

The Charming Squire, South Brisbane 
A microbrewery, brew hall, communal wooden tables with a great kitchen and dedicated to supporting live music. Pretty swish for a man-cave.

Archive Beer Boutique, West End 
With the laid-back feel of a local bar and all the repertoire of a specialist provider, come for the beer and stay for the premium counter meals and dynamic ambience of live music, trivia and pool.

Lefty's Old Time Music Hall, Petrie Terrace 
A whisky bar and supperclub with a menu of deep south treats on offer, the burlesque-inspired theatrical stage presents a range of music ranging from country to honky-tonk.

What is your ultimate Dude Food Hangout?