As the owner of TWFineart, Tove Langridge guides us through how to pick the perfect piece for your place, with a guide for how to select art for your home.
TV shows highlight how artwork in the home makes it feel fresh and adds wow factor. Artwork adds a focal point to your room and a unique flair to reflect personal style; turning a house into a home. First-time buyers purchasing artwork can be intimidating – but it shouldn't be. Buy art because you like it; because it moves you – rather than it matching your decor.

Think of art in a room like punctuation in a sentence. Artwork should lead your eye around a space, accentuating key features to create visual syntax. Following these simple guidelines can help you select the perfect piece for your place: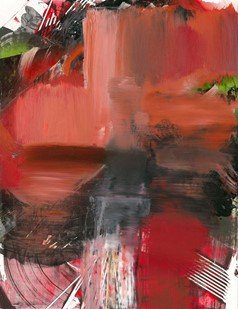 SCALE:
Proportion is key.
COLOUR:
An artwork can influence the colours around it – and vice versa. Position artwork that enables it to draw from and complement the colours of its surroundings.
COMPOSITION:
As artworks colours enhance surroundings, so too can form. Circular forms balance out rigid forms in the same way bold colour fields break up cluttered space.
FRAMING:
Simpler is better. Stick with a clean, modern, minimal frame that bridges design trends and looks current. Invest to get a frame that is quality and fitted with acid free materials and won't damage the artwork itself.
NOT ORIGINAL:
New technologies have opened up visual art, allowing artworks to be reproduced while preserving the touch and feel of the original artwork with a high-end feel without the high-end price tag.

Latest posts by Tove Langridge
(see all)