Painting is back though you may not recognise it at first while it experiences a major 21st century makeover. Painting started on cave walls then moved to the walls of man made structures as frescos before it leaped onto canvas; a portable form of painting that enabled us to move it from place to place – roll it up and take it with you. Painting has remained in that form for close to 1,000 years – until now.
A painting uses devices like narrative and perspective to draw us into a two-dimensional visual space. In the 1800's, the devices of painting paved the road for the motion picture that in many ways vastly surpassed a painting's ability to involve and engage a viewer. It's a much greater challenge for today's painters to capture and hold onto an audience when the traditional static format is competing against the highly engaging spectacle of film.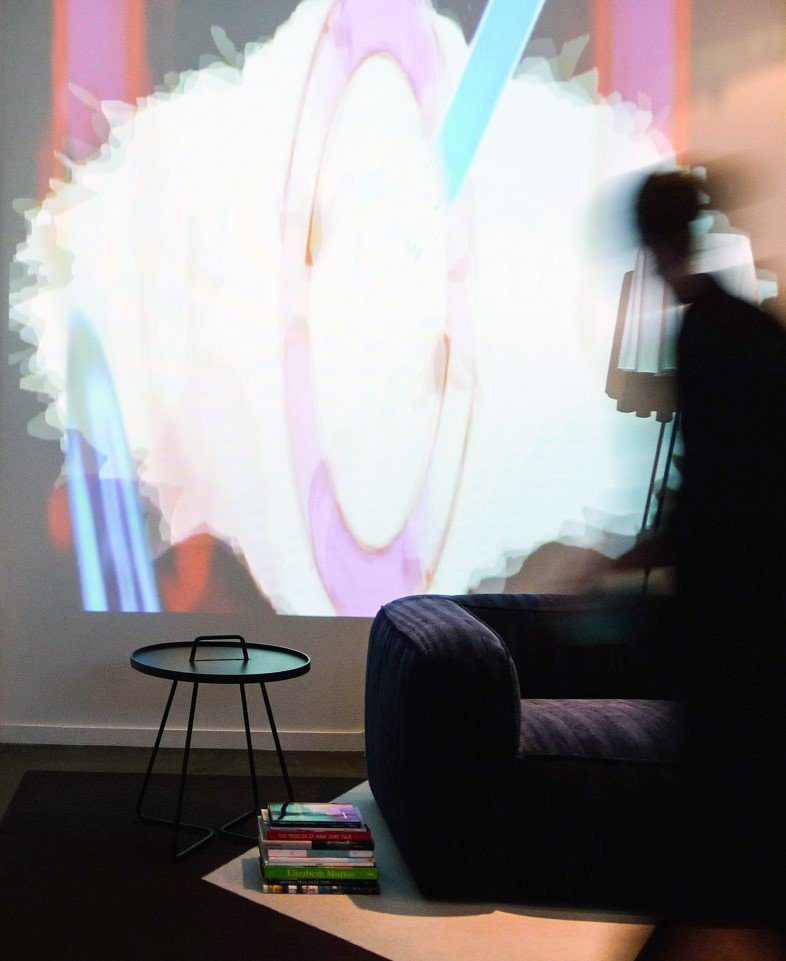 Californian artist Matt Sheridan is flipping the game around and using the devices of the motion picture to inform his artwork, bringing painting back into the modern world. Like a motion picture Matt's work is literally composed of hundreds of static images – in his case, paintings – that have been digitally spliced and formatted to become a cinematic painting in motion. No longer static physical objects, Matt's paintings are dynamic and projected – just like film. They take you on a visual journey and can be scaled to cover entire buildings or shrunk down to be tiny moving paintings on a wall in a house. "All one needs now is a projector," Matt claims, "to turn the very interior or exterior of a space into a theatre, as a layered, textured support for painting-in-motion." Matt's paintings-in-motion are a mesmerising abstract visual feast of colour, gesture and movement. The wall is the canvas and the painting can be turned off at the flick of a switch. It's abstract painting that is as engaging as film and one of the most exciting leaps in thought since the invention of canvas and stretcher bars.
TW Fine Art
Shop 4, Centre 2, 31 James Street, Fortitude Valley
IMAGES: Vanishing Point by Matt Sheridan, projected into a living room styled by interior designer Georgia Cannon with furniture by Ambience.
Latest posts by Tove Langridge
(see all)