Do you have a dream? In the Heights is all about dreams. Working hard to reach your dreams, unfulfilled dreams, dreams that don't turn out like you expected. How do you get to reach your dreams? Enter the lottery and hope for the best? Or work hard every day to make things just a bit better than the day before. Or by going to college, or moving, or building up the courage to take a risk.
In the Heights is a film directed by Jon M. Chu (Crazy Rich Asians), based on the musical stage play, music and lyrics by Lin-Manuel Miranda. In the Heights was Lin-Manuel's original musical theatre success story, before Hamilton took the world by storm. Rap and hip hop combine again here with Latin beats to make for an upbeat infectious soundtrack.
In the Heights has an amazingly talented cast – led by Anthony Ramos (Hamilton) as Usnavi, the local corner shop owner who makes a great coffee, whilst hustling and saving for the day he can go back to the Dominican Republic to purchase a business once owned by his late father. Anthony shines in this movie as his presence lights up the screen.
A city wide prolonged black out during the middle of a heatwave leads to people feeling powerless as the city around them goes quiet and dark. Dreams shift and change as the characters realise what is truly important to them.
Anthony is joined by a strong supporting cast with Corey Hawkins ("Straight Outta Compton," "BlacKkKlansman"), singer/songwriter Leslie Grace, Melissa Barrera (TV's "Vida"), Olga Merediz (Broadway's "In the Heights"), Daphne Rubin-Vega (Broadway's "Rent"), Gregory Diaz IV (Broadway's "Matilda the Musical"), Stephanie Beatriz (TV's
"Brooklyn Nine-Nine"), Dascha Polanco (TV's "Orange is the New Black") and Jimmy Smits (the "Star Wars" films). Passionate Hamil-fans will notice cameos by Lin-Manuel Miranda as a shaved ice salesman, and Christopher Jackson (George Washington in Hamilton) as an ice cream truck salesman.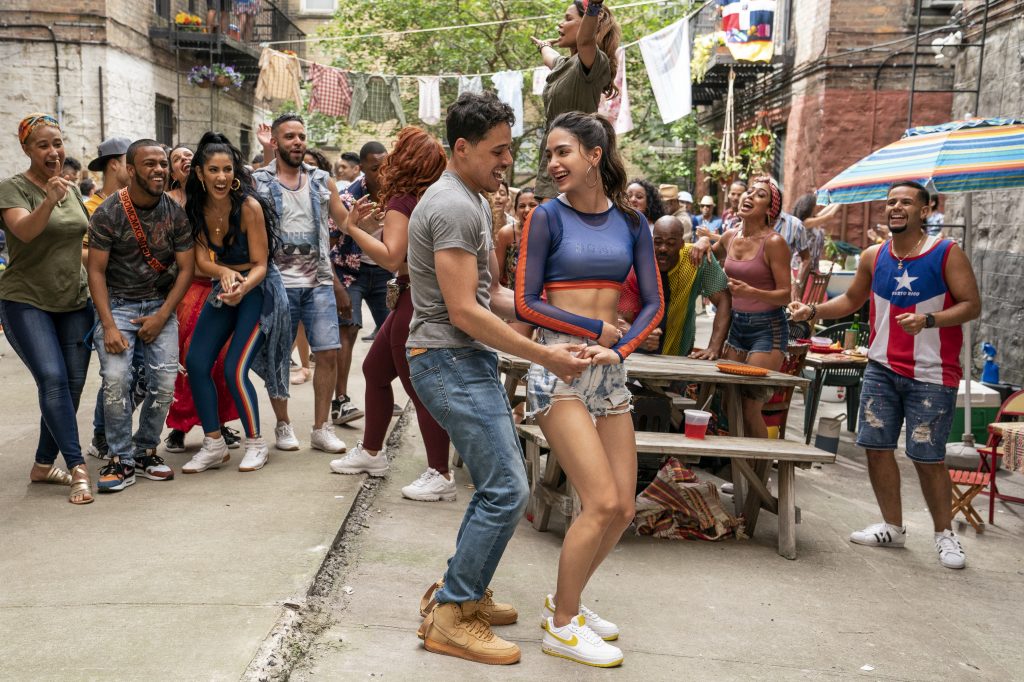 New York and in particular the Washington Heights district is the other star in this movie. This movie glorifies the connection in the community. The everyday sounds of the city help form and punctuate the soundtrack rhythm.
UPDATE: WB has just dropped the first 8 minutes of the first song of the movie. If you have been counting down the minutes – you really need to check this out. Or if you want to go down a YouTube rabbit hole – there are an ever growing list of people doing reaction videos to the first 8 minutes that make for entertaining viewing in itself.
And just because I am a bit In the Heights obsessed at the moment – you can't go past this next video. Lin-Manuel Miranda explaining the inspiration, meaning and thought process behind the songs. There are no spoilers – and it will definitely help you to understand this movie on a deeper level. Think of it like a In the Heights starter kit 🙂
In the Heights opens in cinemas June 24
Latest posts by Embrace Brisbane
(see all)